Enjoy the beauty and many cultural attractions of Italy as you cruise on the Po River and Venice Lagoon.
Venice, the jewel of the Adriatic, is one of Europe's most beautiful and interesting cities. Built on 117 small islands, there 150 canals and 409 bridges. Streets lead you to quiet lanes and beautiful piazzi. The colors of this city are striking and even the most experienced traveler is smitten by this lovely city.
The Grand Canal is the Broadway of Venice running the length of the city from the Train Station to the San Marco Square. All transport in Venice is by boat, wether you travel by gondola or vaporetto (the public transit boats.)
So what better way is there to explore Venice than a Po River Cruise aboard the beautiful MS Michelangelo?
We offer 5 & 6 day programs that focus on just Venice & the Venetian Lagoon including Morano & Burano.
We also offer 7 day Po River Cruises that feature Venice and the historic cities of Padua, Mantua and Revere.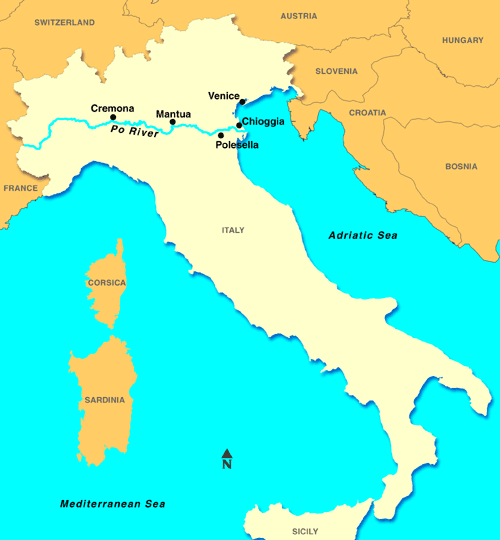 Venice and the Venetian Lagoon

4 nights

Gems of Venice and its famous carnival

4 nights

Venice to Mantua (or reverse direction)

6 nights

Venice & the Jewels of Veneto (7 nights Venice roundtrip cruise)

Venice to Lake Como (6-night Cruise from Venice to Mantua, 1 night hotel in Milan and 1 night hotel in Lake Como - or reverse direction)

8 nights

Gems of Northern Italy (2 nights Milan + 7 nights Venice roundtrip cruise)

9 nights